Add a message : Carolyn's Precious Memories : Search
There are now 7268 messages in our guestbook.
<<< 1 405 406 407 408 409 410 411 412 413 414 415 416 417 418 419 420 421 422 423 424 425 485 >>>
Viewing messages 6211 to 6225.

Trisha |
Dear Carolyn,

Just came by to thank you for feathering that picture of me & Ken ...will try to get that on soon O~kay ! I'm so behind it's not funny !
Anyways wanted to let ya know that I missed you and I thank you for all that you have done for me ( hugs )...

Sincerely, Trisha

24 May 2006 - Bristol TN.
james |
hello thanks for the old fashion design it is a refreshing peace in the world of websites i have been visiting today thank you

23 May 2006 - florida
Sharon/AngelHeart |
Carolyn,
How precious is "Wish I was a Teddy Bear"
Isn't it the truth?, look at those two of a kind pups how precious is that?
I hope your grandson is well, I know your cup over flows with him in your life, Mine keeps me going and smiling through the rain, they sure are Gifts from Above without a doubt:)
Love to you and yours, and Happy Memorial Day weekend ahead my friend!

23 May 2006 - Virginia Beach, Virginia
Allan Svensson |
Hi, I visited your beautiful Website, and I wish you the best you can get, the peace of God through Jesus Christ. Welcome to visit my Site. Jesus loves you!

God is the Love
But God's love does not hinder us to study God's word
http://www.algonet.se/~allan-sv/LOVE.HTM

What shall happen before Jesus comes?
http://www.algonet.se/~allan-sv/BEFORE.HTM

23 May 2006 - Sweden
Lafayette James Edge
hello just wanted to say that I realy enjoyed this site even though it was my first visit I love the theme for I'm a christian also love it and thank you

20 May 2006 - Pearson Georgia U.S.A.
Connie Himmelberger
I love the Lord Jesus Christ every day of my life:)

20 May 2006 - Augusta, GA
JAMES AND GAYLE HAYDON
LOVE THE SITE AND BEAUTIFUL MUSIC. WELL PUT TOGETHER. IT IS TRULY AN INSPIRATION TO ANYONE WHO USES IT.

17 May 2006 - BEND, OREGON
---
Webmaster comments Hi Gayle & Mark,
So good to see my family come to visit me. Thanks so much for taking the time to sign in.
I am happy that you enjoyed your visit. Your encouragment means so much to me.
I did remove your email addy so no one can send you spam from my site.
Please do come and see me again, always love to have you.
And I sure do miss you guys and our fun time while in Oregon, and would love to come back.
Love You Both,
Aunt Carolyn
Lara S
Hi MOM!
Just wanted to stop by.
Gonna see the "kids" (Heather & Daren) on Saturday. I'm so excited!!!
I hope you had a great Mother's Day! You are A GREAT MOTHER!
Love Ya Much, Lara :)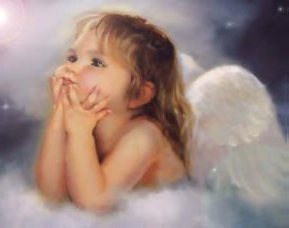 17 May 2006 - Clovis, CA, USA
DALE
THIS IS VERY BEAUTIFUL INSPIRATIONAL TY FOR LETTING ME IN THIS SITE YOUR A VERY VERY BEAUTIFUL LADY

14 May 2006
Heather |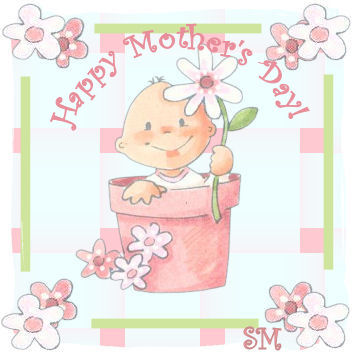 Happy Mommys Day!!!!!! I cant wait to spend it with you. Mmmmmmm that Red Velvet cake is looking good. Dont know if I can wait till ya get here. LOL. Love ya tons, Heather Lynnea

14 May 2006 - Ca
Tia Marie |
Just calling in to wish You both, Carolyn and Heather a beautiful Mothers Day..And with baby Colin i'm sure it will be a wonderful day..God bless and take care

13 May 2006 - Australia
Martha Jones
I love Elvis

13 May 2006
John |
Beautiful Mothers Day pages Carolyn. Such a special day for such special persons ~Moms~...
God Bless,
John

13 May 2006 - Shenandoah Valley, Virginia
Dark Blue Knight ~ Eddie |
Hello Carolyn,

I love that tune "Grandma's Rocking Chair", and Francine's words suit it so well. So sad to hear of your Aunt Eva's passing but she is now with the Lord and I am sure looking down on you. Wonderful that you are able to spend Mother's Day with your daughter and Grandson.

Now start listening to doctors directions and resting as you need to, although I guess I shouldn't be one to state too much in that line. I also am saddened to see the problems at Home With God sites, and I do hope and pray they get their sites back soon. Thank you for calling on me and that is really appreciated. God bless you always and may I wish you a Happy Mother's Day. (Eddie)

13 May 2006 - Brisbane, Australia
Helen Lewis
I would like to thankyou for your lovely page and particularly the song on I wish I was a Teddy bear, brought tears to the eyes, thankyou for sharing

12 May 2006 - New Zealand

<<< 1 405 406 407 408 409 410 411 412 413 414 415 416 417 418 419 420 421 422 423 424 425 485 >>> Thank You for signing my Guestbook