Add a message : Carolyn's Precious Memories : Search
There are now 7271 messages in our guestbook.
<<< 1 14 15 16 17 18 19 20 21 22 23 24 25 26 27 28 29 30 31 32 33 34 485 >>>
Viewing messages 346 to 360.

Mary
Thank You so much for this page.I wish our young people today could have known the blessings of the great music we who grew up in those days know.Thank you for letting us go back to a wonderful time of good clean love and happiness.

19 December 2011
Claudia
What a wonderful collection of songs. Thank you for all the hard work in creating this beautiful collection and for keeping the great mans memory alive.

18 December 2011 - Auckland, New Zealand
Git Elfwing-Olofsson |
THANK YOU THANK YOU THANK YOU for rembering Elvis. He was the greastest, I love his voice!

18 December 2011 - SWEDEN
Mary Frances Campbell
This is one of the best songs ever written to say just a little about such a wonderful Saviour

18 December 2011 - Morganton,NC
Pauline MacLean
Carolyn I want to thank you for all the pages and beautiful songs you send out and to thank you for all the uplifting pages you write .Merry Christmas and Happy New Year to you and all your family GOD BLESS YOU ALL

16 December 2011 - Ontario canada
Judy |
Some beautiful pages you had on your mail out but just got to it as must be your server was down and is okay now. Love to read all the poems and listen to the songs. God bless. Judy

16 December 2011 - NY
BILL D.FREEMAN,SR.
WELL AT LEASE YOU CAN FIND A CHEVY TRUCK FORD'S GONE AND DODGE TRUCKS ALSO. MERRY CHRISTMAS AND A BETTER NEW YEAR 2012.AND NEW PRESIDENT.

15 December 2011 - ERIN,NEW YORK,14838
Betty McBroom
This song is so very good. thank you for keeping it here. Betty

14 December 2011 - Illinois
Heather |
Hello my friends I haven't forgotten all of you, just been taking to much time on my face book account. I want to wish all of you a very Merry Christmas and Happy New year. I am going to try and get back to writing and coming to visit all of you. God Bless you all.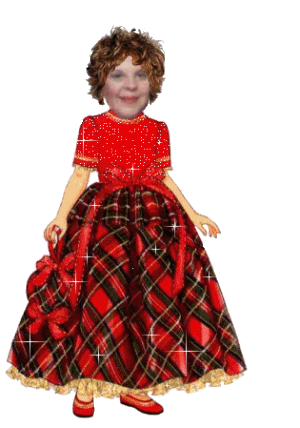 13 December 2011 - CALIF.
Gary F Hewitt
Thank you for the sweet memories and may you and yours be safe in the arms of our Lord Happy Holidays to all and Please remember our Pets in your hearts for they need our help and Love everyone stay safe a well

12 December 2011 - Stony Plain Alberta Canada
Lora |
Hello Carolyn, a friend sent me your page, Fall Softly Snow, just beautiful as all your pages. I don't get out to visit old friends hardly at all anymore and I do miss it. I wish you much love, joy and peace to fill your Christmas day and may your New Year be blessed in every way.
Lora

12 December 2011 - Indiana
Anne Charlwood
Your memories are very special Carolyn
I wish I had memories like that myself

11 December 2011 - Queensland, Australia
Pauline MacLean
My favourite Christmas Song Carolyn, Thankyou so much for all your beautiful uplifting pages , love all the songs , I pray your brother will get better soon and my deepest sympathies to your family in the loss of your sister-in-law , She is spending Christmas in Heaven This year GOD BLESS YOU AND YOUR FAMILY

11 December 2011 - Ontario Canada
Andrea Lobo |
Thanks for the lovely music
Merry Christmas Carolyn

11 December 2011 - India - Mumbai
ShaunaLeeCrawford
I am a fan of the lovely site you have put together. Please have a Very Merry Christmas.xoxoxo

10 December 2011 - Las Cruces, NM, USA

<<< 1 14 15 16 17 18 19 20 21 22 23 24 25 26 27 28 29 30 31 32 33 34 485 >>> Thank You for signing my Guestbook