Add a message : Carolyn's Precious Memories : Search
There are now 7263 messages in our guestbook.
<<< 1 14 15 16 17 18 19 20 21 22 23 24 25 26 27 28 29 30 31 32 33 34 485 >>>
Viewing messages 346 to 360.

Heather |
Hello my friends I haven't forgotten all of you, just been taking to much time on my face book account. I want to wish all of you a very Merry Christmas and Happy New year. I am going to try and get back to writing and coming to visit all of you. God Bless you all.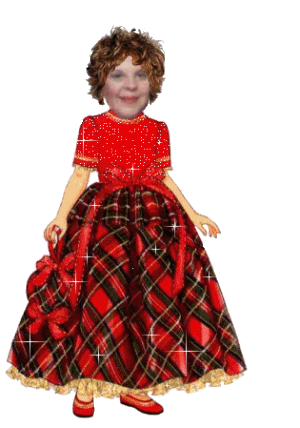 13 December 2011 - CALIF.
Gary F Hewitt
Thank you for the sweet memories and may you and yours be safe in the arms of our Lord Happy Holidays to all and Please remember our Pets in your hearts for they need our help and Love everyone stay safe a well

12 December 2011 - Stony Plain Alberta Canada
Lora |
Hello Carolyn, a friend sent me your page, Fall Softly Snow, just beautiful as all your pages. I don't get out to visit old friends hardly at all anymore and I do miss it. I wish you much love, joy and peace to fill your Christmas day and may your New Year be blessed in every way.
Lora

12 December 2011 - Indiana
Anne Charlwood
Your memories are very special Carolyn
I wish I had memories like that myself

11 December 2011 - Queensland, Australia
Pauline MacLean
My favourite Christmas Song Carolyn, Thankyou so much for all your beautiful uplifting pages , love all the songs , I pray your brother will get better soon and my deepest sympathies to your family in the loss of your sister-in-law , She is spending Christmas in Heaven This year GOD BLESS YOU AND YOUR FAMILY

11 December 2011 - Ontario Canada
Andrea Lobo |
Thanks for the lovely music
Merry Christmas Carolyn

11 December 2011 - India - Mumbai
ShaunaLeeCrawford
I am a fan of the lovely site you have put together. Please have a Very Merry Christmas.xoxoxo

10 December 2011 - Las Cruces, NM, USA
Wince
Brings back memories of basic training at Fort Hood, Texas back in 1957. This was a favorite of many of my training unit.

10 December 2011 - Crestwood, Illinois
Christine
Your site is wonderful, you've done an absolutely fantastic job. I love everything from the graphics, the pictures of Elvis, but of course mainly all the songs you've compiled. Thank You

7 December 2011 - Vancouver, BC Canada
Sharon Kay Kristof
This is so beautiful, I"m crying. I miss Presley so much.You are so talented, Thank you for making this spectular site. I Love it. Words can"t really describe what I am feeling right now. Thank you.

7 December 2011 - San Antonio, Texas
Connie
I so enjoy your site. Thank you so much. Has warmed my soul. God Bless you.

6 December 2011 - Bentonville Arkansas, USA
Judy |
Yes my dear I am back again to thank you for the newsletter filled with such beautiful songs, poetry and stories. I especially loved the story from Heather and also the video of Tennessee Ford and his son. Seen that last year and still love watching it. Have always loved to hear him sing. God bless and will chat again. So good to be back on the net.

4 December 2011 - NY
Rodney Winslow
Very touching site.It is comforting to have some to go and just talk.


4 December 2011 - Maine
Averyll Penwright
I love these songs and would love to know how to get these as is on a Cd and vodeo

4 December 2011 - United Kingdom
---
Webmaster comments You would have to buy the CD from the singers websites or on Amazon, or from a Music store, like I did. I don't sell anything from my website.Thank You and Merry Christmas.
robert m zivich
this is so awesome.

3 December 2011 - AMERICA

<<< 1 14 15 16 17 18 19 20 21 22 23 24 25 26 27 28 29 30 31 32 33 34 485 >>> Thank You for signing my Guestbook